Just saw this on SpaceWeather.com and thought it had a lot of possible prophetic symbols. A conjunction of Mars, the god of war, Venus, Yeshuah the Messiah, the crescent moon, the Bride of Yeshua and the # 153. What does it all mean? Looks like the 15th of July is an important date. War breaks out most likely. The moon runs off with Venus. What do you think?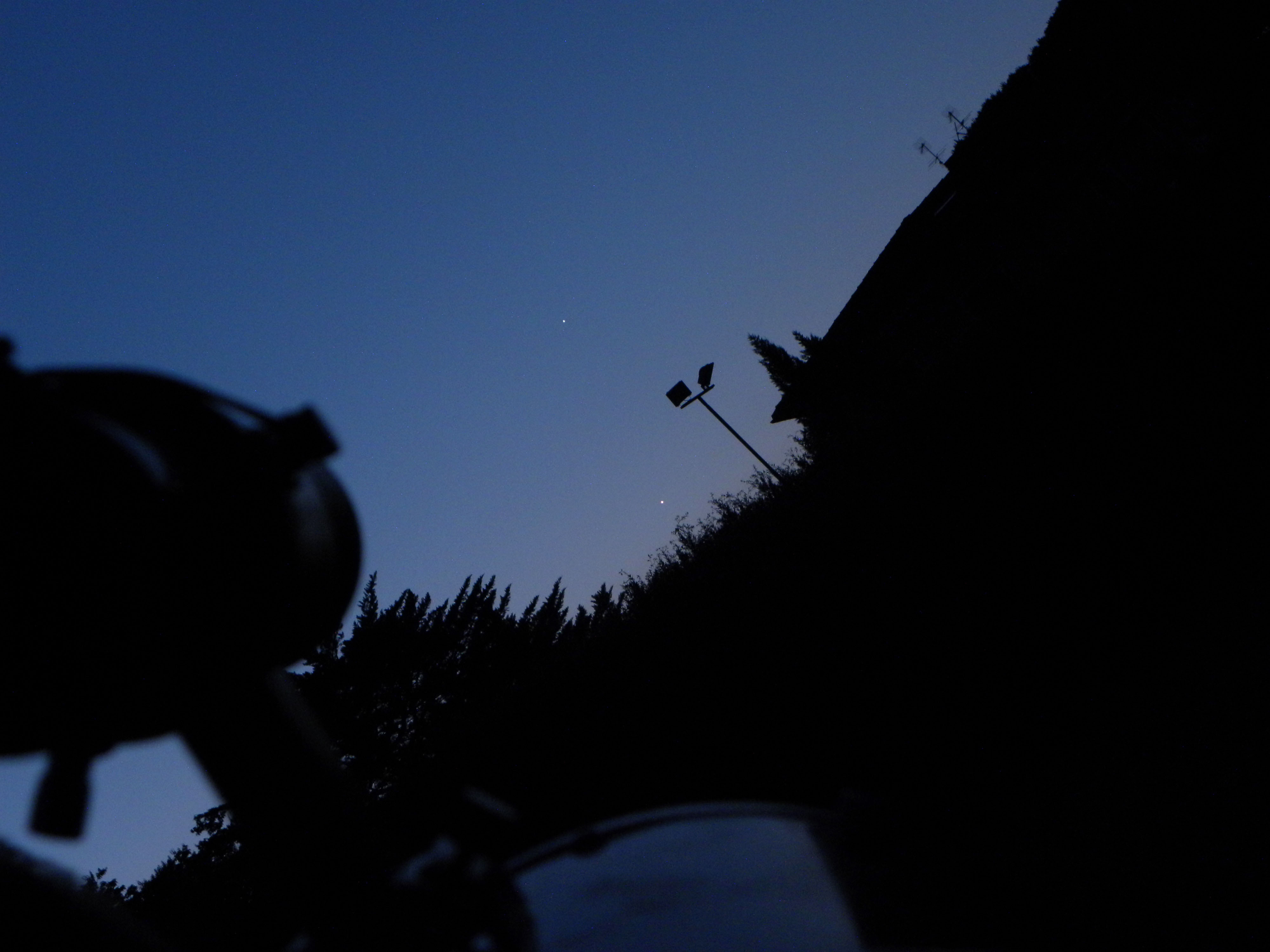 MORNING SKY SHOW: Set your alarm for dawn. Venus and Jupiter are converging in the morning sky, setting the stage for a beautiful three-way conjunction with the crescent Moon in July. This morning, Giuseppe Petricca photographed the bright planets shining in the east over Pisa, Italy:
"What a wonderful morning," says Petricca. "Jupiter appeared first, bright and low on the horizon. Through the telescope we could clearly see bands on the planet. Venus arrived shortly thereafter."
Here are some key dates in July:
On July 4th, Venus will pass dead-center through the Hyades cluster, a loose grouping of stars 153 light years from Earth. The temporary addition of Venus will make it seem that a supernova has gone off in the cluster.
Three mornings later, on July 7th, Venus and Jupiter line up with Aldebaran, the bright red eye of Taurus the Bull. Aldebaran is a red giant star of first magnitude. Together with the two planets, it forms an almost perfect vertical line in the brightening dawn sky.
On July 9th, Venus and Aldebaran converge to form a planet-star pair of surpassing beauty. Scarcely more than a degree of arc will separate the two celestial bodies as Jupiter looks down from overhead.
And then, on July 15th, a 12% crescent Moon joins the show, forming a bright celestial triangle with Venus and Jupiter.
Fair use for educational and information purposes only
The Promises of God are YES and AMEN!