regarding our security and joy in the Lord, for He is the Power and Author and Finisher of our faith . .
~~~~~~~~~~~~~~~~~~~~~~~~~~~~~~~~~~~~~~~~~~~~~~~~~
http://www.strangbookgroup.com/images/stories/pdfs/9781599795300.pdf
. . "Most people beat themselves up over their weaknesses, but
David saw God's heart more clearly than most of God's Old Testament
servants and most Christians today.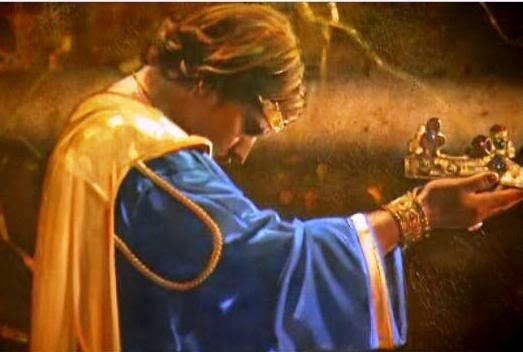 He understood that his
deep-down determination to obey and love was valued by God,
even when he came up short.
David's weaknesses were at times
paraded before his countrymen, even written into Scripture. Yet
he had an unusual ability to stand confidently before God and
say, "I am one of Your favorites. You like me even in my down
times. I am completely Yours."
This sincere determination to love
Jesus even in the midst of our weakness is a huge part of being
a man or woman after God's own heart. Our ability to obey will
grow over time, but God doesn't treat us according to our obedience
alone.
David was a student of God's emotions.
David went beyond a determination to sincerely obey; he
became a student of God's emotions. He wanted to know what
wonders, pleasures, and fearsome things filled God's heart.
He had many responsibilities and challenges as warrior and king, but
After God's Own Heart
he spent his best energies trying to understand what emotions
burned in the personality of God.
This was a king like no other;
he spent his days gazing upon the beauty of God's fiery desires
and peering into the heart of the uncreated One. It is this reality,
not some legalistic impulse, that fueled David's obedience.
He had a remarkable hunger to understand
the emotions and heart
of God, and as a result he had
a unique grasp of the emotions,
intentions, and passions of God's
heart.
David was, bar none, the
Old Testament's ultimate student
of the emotions of God.
He was
a scholar of God's affections;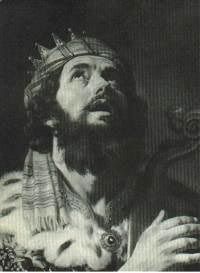 his
bread and butter was an undying
passion for the center flame of
God's heart.
This is the one key, the single motivation that empowered
David. And if we are to follow in his footsteps toward an
understanding of God's heart, we must have the same motivation.
By the anointing and the grace of God, we must become
scholars of God's heart. We must yearn to know how God feels,
how the passions of His heart move. As we discover the same
truths about God's heart, we will find ourselves living the way
David lived and fulfilling the call of God on our generation.
The Holy Spirit is impressing this upon people across the earth.
He is taking what David saw in the heart of God, combining it
with all that Jesus revealed about the Father's heart in the New
Testament, and causing an explosion of revelation about the
emotions of God's heart to come into the body of Christ.
People are listening to this message and developing rock-solid resolve to
be scholars of God's emotions, as David was. This explains the
deep, worldwide hunger people have to experience God in a way David was, a man after God's heart primarily because he sought
to understand the emotions of God—and we can do the same".
~~~~~~~~~
Mike Bickle/"A Generation after God's own Heart"
"For your Maker is your husband, the LORD of hosts is His name; and your Redeemer is the Holy One of Israel; He is called the God of the whole earth." — Isaiah 54:5